I'll be tossing in some favorite Idol moments in here because reasons. Let's start with:
Honorable Mention Favorite Idol Moment: Adam Lambert's "Ring of Fire". I didn't watch Adam's season (I'd quit at that point). But VFTW said it was awesome and reminiscent of the pre-Idol Adam they'd seen on YouTube. And it was pretty freaking cool.
8:02 PM - They're all singing "Glad You Came". I've forgotten most of their names.
8:03 PM - One of the guys was trying to overmelisma the song but his microphone was off.
8:04 PM - Bo Bice is in the audience. Remember him?
8:10 PM - The Band Perry is performing. Who the fuck are they?
8:11 PM - Blonde bland country girl is singing with them. Can't remember her name.
8:15 PM - Wait, Idol is actually acknowledging the fact that all the guys went home one after the other?
8:16 PM - Oh never mind, they're shrugging it off like it's a joke. Fuck you, Idol.
Honorable Mention Favorite Idol Win: Kris Allen. Kris winning over Adam was awesome, especially since so many people were such die-hard Adam fans and he looked unstoppable. I saw a couple reaction videos to the results (which involved a lot of screaming and cursing) and they were hysterical.
8:18 PM - The guys are doing a group number. I bet Lazaro forgets his words again.
8:19 PM - I'm actually laughing, this is really fruity and corny.
8:21 PM - And now Frankie Valli's here to sing with the guys. None of the tweenie Idol watchers know who the fuck he is.
8:29 PM - Mariah's performing. *yawn*
Honorable Mention Favorite Idol Elimination: Pia Toscano. I didn't watch her season but I knew she was a favorite, if not the favorite, to win. Shocker eliminations are always funny when you look back at them because of everyone's reactions.
8:38 PM - Other Black Girl is singing with Emeli Sande (I still don't know who that is).
8:43 PM - Oh right, I forgot Idol whores out Ford. Ugh.
8:45 PM - Oh, it's the Gangnam Style dude. He has other songs?
Favorite Idol Moment #6: Chris Daughtry. He made Idol his bitch. I wish he'd pulled an "I quit the show because I'm too cool to win it" instead of getting booted in fourth place.
8:53 PM - Keith Urban is performing. *zzzzzzzz*
9:00 PM - Candice is singing with Jennifer Hudson. Jennifer sounds great.
Favorite Idol Moment #5: Fantasia Barrino's win. This is the only time one of my favorites has won, and it was the first season of Idol I'd ever watched.
9:06 PM - Girl with big teeth and big hair is singing "Titanium".
9:07 PM - Oh, Liza Minelli Adam Lambert is singing with her.
9:08 PM - Honestly, the Dancing With the Stars singer who did this song during Aly's contemporary dance is miles better. You know this show sucks when the Dancing With the Stars singers are better than the contestants.
9:09 PM - Now she's singing with Jessie J.
Favorite Idol Moment #4: Constantine Maroulis' "Bohemian Rhapsody", undoubtedly his best performance. I was a big Constantine fan when I was fourteen. Yeah, VFTW didn't like his camera raping, but I was too young to know what that was.
9:19 PM - Hahahaha, all the contestants basically said Randy's critiques were repetitive and useless.
9:21 PM - Kree is singing with Keith. Kill me now.
9:30 PM - THEY'RE PLAYING THAT FUCKING BAD DAY SONG NOOOOOOOOOOOOO
Favorite Idol Moment #3: Chris Daughtry's elimination. Yeah, he was awesome, but watching him go from looking all smug to bug-eyed disbelief was hysterical. Any shocker elimination that makes Paula cry is just plain funny.
9:34 PM - The girls are singing with Aretha via satellite. She sounds awesome. The girls not so much.
9:45 PM - Idol has resorted to advertising the auditions because no one wants to audition anymore.
Favorite Idol Moment #2: Paula fucking up in season seven and commenting on a second song, despite the contestants only having sung once at that point. It never fails to make me laugh. Paula had basically just outed the fact that the show was rigged behind the scenes and the judges make up their opinions on the performances ahead of time, probably during the dress rehearsals. I would've kept Paula on the show, but only if she were gonna be loopy the whole time. Like if she had gotten really drunk before every show.
9:49 PM - Jennifer Lopez is performing and I don't care.
9:58 PM - Now the girls are singing "One Less Bell to Answer/ A House is Not a Home". ENOUGH. TELL ME WHO WON SO I CAN CELEBRATE THE SEASON BEING OVER.
10:01 PM - And the finale's gone over time. Again.
Favorite Idol Moment #1: SANJAYA. FREAKING. MALAKAR. Dude was just plain awesome, especially his versions of "You Really Got Me", "Bathwater", and "Besame Mucho". No one will ever forget Sanjaya.
And FINALLY, the results. Candice wins. Watch her not sell any albums. That would be funny.
Solid effort, Vote For the Worst. imo, this was a losing battle when the producers stacked the guys with fuggos less talented than the girls. Fuck them, you guys are awesome. Good for you for sticking it out for nine seasons of this swill. Best of luck to everyone there. You will be missed.
And so ends the (most likely) last and most boring season of American Idol. Well done, producers, you've succeeded in running the show into the ground. And as for the two people on here who've been reading my blog posts, I think it's time you knew that I made these blog posts to see if my opinions could piss anyone off. And what do you know, it worked. So thanks for fulfilling the stereotype that Idol watchers are delusional idiots dumb enough to believe that this giant scam is quality television. Reality check: the show is terrible and if you took it seriously at this point, you probably have an IQ below 60.
And if this isn't the last season of Idol, I'll be back at this again next year. Fun fun fun.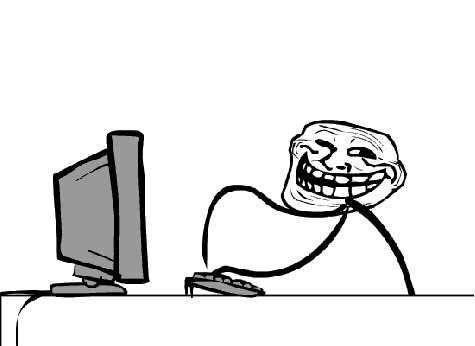 "Good-bye everyone, I'll remember you all in therapy!" - Plankton
Ad blocker interference detected!
Wikia is a free-to-use site that makes money from advertising. We have a modified experience for viewers using ad blockers

Wikia is not accessible if you've made further modifications. Remove the custom ad blocker rule(s) and the page will load as expected.