Ryan Starr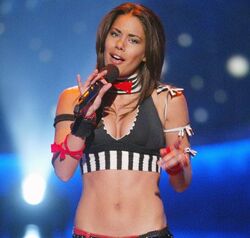 Birth Name
Tiffany Ryan Montgomery
Ryan Starr (born Tiffany Ryan Montgomery on November 21, 1982) is an American female singer, songwriter and actress. She ranked seventh on the season 1 of the talent search television series American Idol. She has since appeared in numerous movies and both reality and scripted television programs.
Ad blocker interference detected!
Wikia is a free-to-use site that makes money from advertising. We have a modified experience for viewers using ad blockers

Wikia is not accessible if you've made further modifications. Remove the custom ad blocker rule(s) and the page will load as expected.