Paul McDonald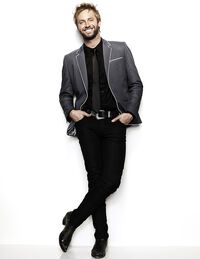 Birth Name
William Paul McDonald

Paul McDonald (born William Paul McDonald on August 29, 1984) is an American singer-songwriter from Huntsville, Alabama, who placed 8th on season 10 of American Idol and was the first man among the Top 13 finalists to be eliminated. Since 2005, he has been the lead singer of the band Hightide Blues, renamed The Grand Magnolias in 2010. He is now one half of the duo The Sweetheart Deal.
Biography
Edit
McDonald was born in Opelika, Alabama and raised in Huntsville. In high school he played wide receiver and was even in his school's production of The Wizard of Oz. McDonald attended Auburn University but dropped out to focus on his music career.
McDonald was playing in a band and was living in Nashville, Tennessee when he decided to try out for American Idol.
Personal Life
Edit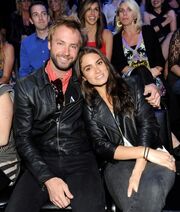 McDonald met
Twilight
actress Nikki Reed in March 2011 when they met at the premiere of the movie
Red Riding Hood. 
After seven months of dating, the couple were married on October 11, 2011. On March 29, 2014, they announced that they were splitting up after two years of marriage. Reed later filed for divorce in May 2014. The divorce was finalized in January 2015.
American Idol
Edit
On January 27, 2011, McDonald received a golden ticket to compete in Hollywood from judges Steven Tyler, Jennifer Lopez and Randy Jackson, and made it into the Top 24 by singing an original song, "American Dreams." He was one of ten candidates chosen as a finalist based on public voting. Thirteen will compete in the finals.
Since entering the competition McDonald has made use of the social networking site Twitter to communicate with his fans and promote his band The Grand Magnolias. Due to McDonald's prolific use of Twitter and other social media he propelled his band's debut album "The Grand Magnolias" to #3 on the iTunes Rock Albums chart, and #43 on the overall iTunes Albums chart. The album also debuted on the Billboard Heatseekers chart before McDonald even sang in the show's semi-final round. He was also the first 2011 Idol hopeful to reach 50,000 followers on his newly created official American Idol Twitter account. McDonald continues to be one of the most popular American Idol, Season 10 competitors on the social networking site.
McDonald was eliminated from the show on April 14, 2011 finishing in 8th place.
Post-Idol careerEdit
After McDonald's elimination, it was revealed that music done by McDonald and his band, the Grand Magnolas, would be featured in actor Peter Facinelli's upcoming film
Loosies,
which the actor said he was "stoked" about. Facinelli co-starred with McDonald's ex-wife, Nikki Reed, in the
Twilight
movies. McDonald and Reed even recorded a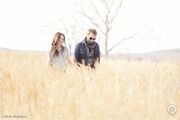 song together that they wrote called "Now That I've Found You" which debuted on Ryan Seacrest's radio show on November 15, 2011 and also debuted on iTunes. The song's music video, co-directed by Reed, premiered on March 7, 2012 via MTV and McDonald's YouTube channel. Another song by the couple called "All I've Ever Needed" is on the soundtrack to the movie
The Twilight Saga: Breaking Dawn Part 2.
They released their first EP together,
The Best Part
, on October 29, 2012. It has sold 3,000 copies to date. The couple even appeared in the music video for Hanson's "Get The Girl Back" in 2013. Their debut album, 
I'm Not Falling
, was released on July 8, 2014.
McDonald later appeared on the hit NBC show Parenthood, debuting a new song called "Counting Stars" on the season premiere episode.
Thanks to a Kickstarter campaign, McDonald is currently at work on his second solo album. The first single, "Bright Lights", premiered on Billboard.com on October 9, 2014. He also released an acoustic EP, You & I, on January 20, 2015.
The Sweetheart Deal
Edit
In 2017, McDonald and singer Emmy Kinney formed a duo called The Sweetheart Deal. They performed their first show on January 13, 2017 in Nashville. They will be performing at the Sundance Film Festival in Park City, Utah, which started on January 20, 2018.
Discography
Edit
EPs:
Solo Albums:
I Wish My Girl Was This Dirty (2007)
TBA (2014)
Hightide Blues:
Hightide Blues (EP) (2007)
Grand Magnolias:
The Grand Magnolias (2010)
with Nikki Reed:
"Now That I've Found You" (2011) (single)
The Best Part (2012) (EP)
"All I've Ever Needed" (2012) (The Twilight Saga: Breaking Dawn Pt. 2)
I'm Not Falling (2014) (album)