Jim Verraros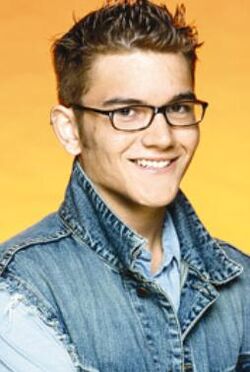 Birth Name
James Conrad Verraros
JAMES HULL (born February 8, 1983) is an American singer/entertainer and native of Crystal Lake, Illinois who is most notable for being one of the top 10 finalists in the first season of American Idol. Because he was raised by deaf parents, he is fluent in American Sign Language. Verraros is of Greek descent on his father's side and German, Irish, French and English descent from his mother's side.
Ad blocker interference detected!
Wikia is a free-to-use site that makes money from advertising. We have a modified experience for viewers using ad blockers

Wikia is not accessible if you've made further modifications. Remove the custom ad blocker rule(s) and the page will load as expected.