Harry Connick, Jr.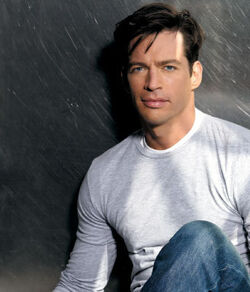 Birth Name
Joseph Harry Fowler Connick, Jr.
Occupation
jazz/big band singer, composer, pianist, conductor
Joseph Harry Fowler Connick, Jr. (born September 11, 1967) is an American jazz/big band singer, composer, pianist, conducter, and actor who has sold over 25 million albums worldwide.
Credited with reviving the big band genre of music through his work composing the soundtrack to the 1989 film When Harry Met Sally..., Connick has gone on to great success in both big band and jazz, winning multiple awards including three Grammy Awards. In addition to music, he has also acheived success as an actor, appearing in such films as Memphis Belle (1990), Independence Day (1996), and Hope Floats (1998). Connick also had a role in the hit NBC sitcom Will & Grace from 2002-2006. He was a judge on American Idol from season 13 to season 15.
American Idol
Edit
Connick joined country music star Keith Urban and singer-actress Jennifer Lopez on the judging panel for season 13 of American Idol. He has previously been both a guest judge and a mentor on the show, having received praise from critics for his work doing both.
Critics have praised Connick for both his honesty and his humor while fans of the show have expressed their excitement over him being a part of the show. However, he has been criticized for sometimes being too harsh with the contestants, and some critics have even accused him of coming across as too mean.
Connick announced on May 14, 2014 on Live with Kelly and Michael that he would be returning for season 14. He stayed on the show until it ended on April 7, 2016.
Personal Life
Edit
Connick has been married to model/actress/photographer Jill Goodacre since 1994. The couple have three daughters.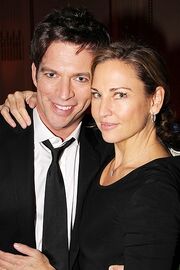 Ad blocker interference detected!
Wikia is a free-to-use site that makes money from advertising. We have a modified experience for viewers using ad blockers

Wikia is not accessible if you've made further modifications. Remove the custom ad blocker rule(s) and the page will load as expected.